Robust Hospital Management System
MedoNext HMS is a software product, designed for management of hospital health care in the areas of clinical process analysis and activity-based costing. MedoNext HMS helps you to manage your processes very effectively & efficiently.
MedoNext HMS offers END-TO-END Coverage

Quality Management: Quality management module maintains the quality check on the operations performed by the different users. This module gives management a tool which helps in analyzing the quality of service provided, by the hospitals. It can also analyze the performance of employees.

Guideline Sheets: Doctor fill standard guidelines in Guideline Sheets. These guidelines are designed by the experienced Doctors in U.S.A.
MedoNext HMS Offers State Of the Art Features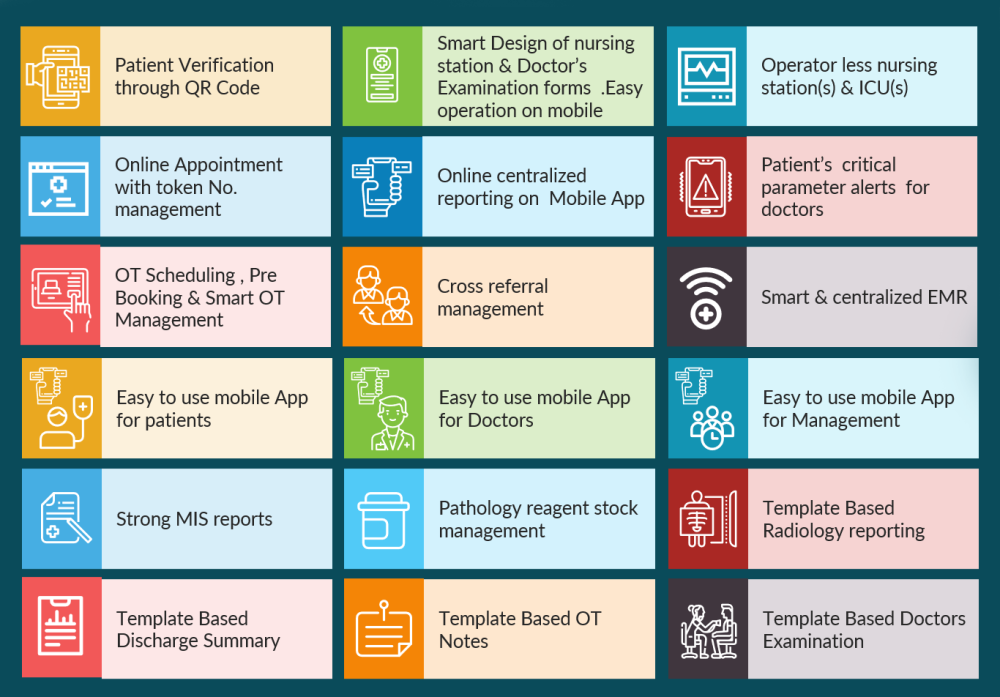 MedoNext HMS Platform - At a glance